SKU:BTF-CLGW-COM-610MX38CM-2C
Out of stock
Regular price
Sale price
A$79.00
Unit price
per
Sale
Out of stock
View full details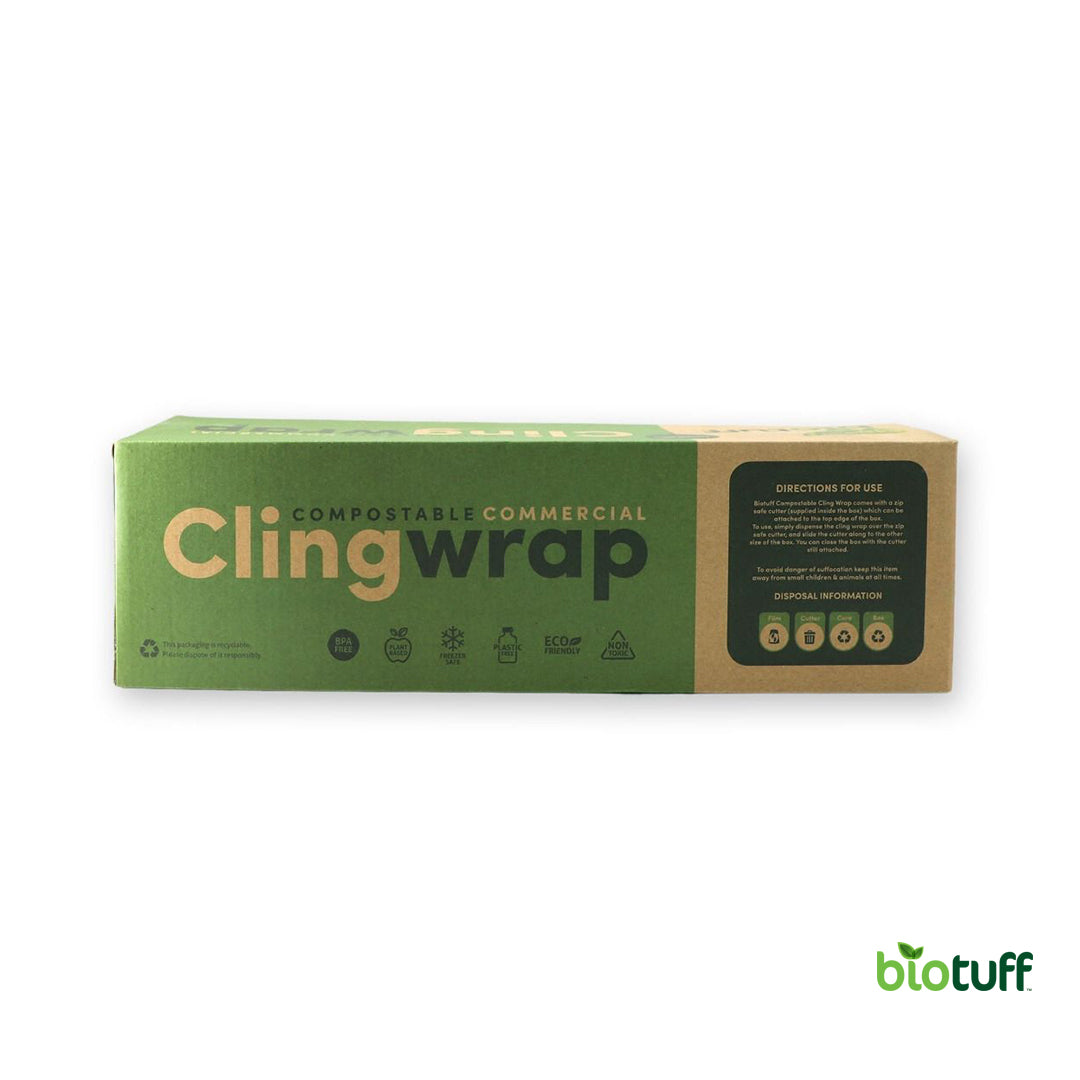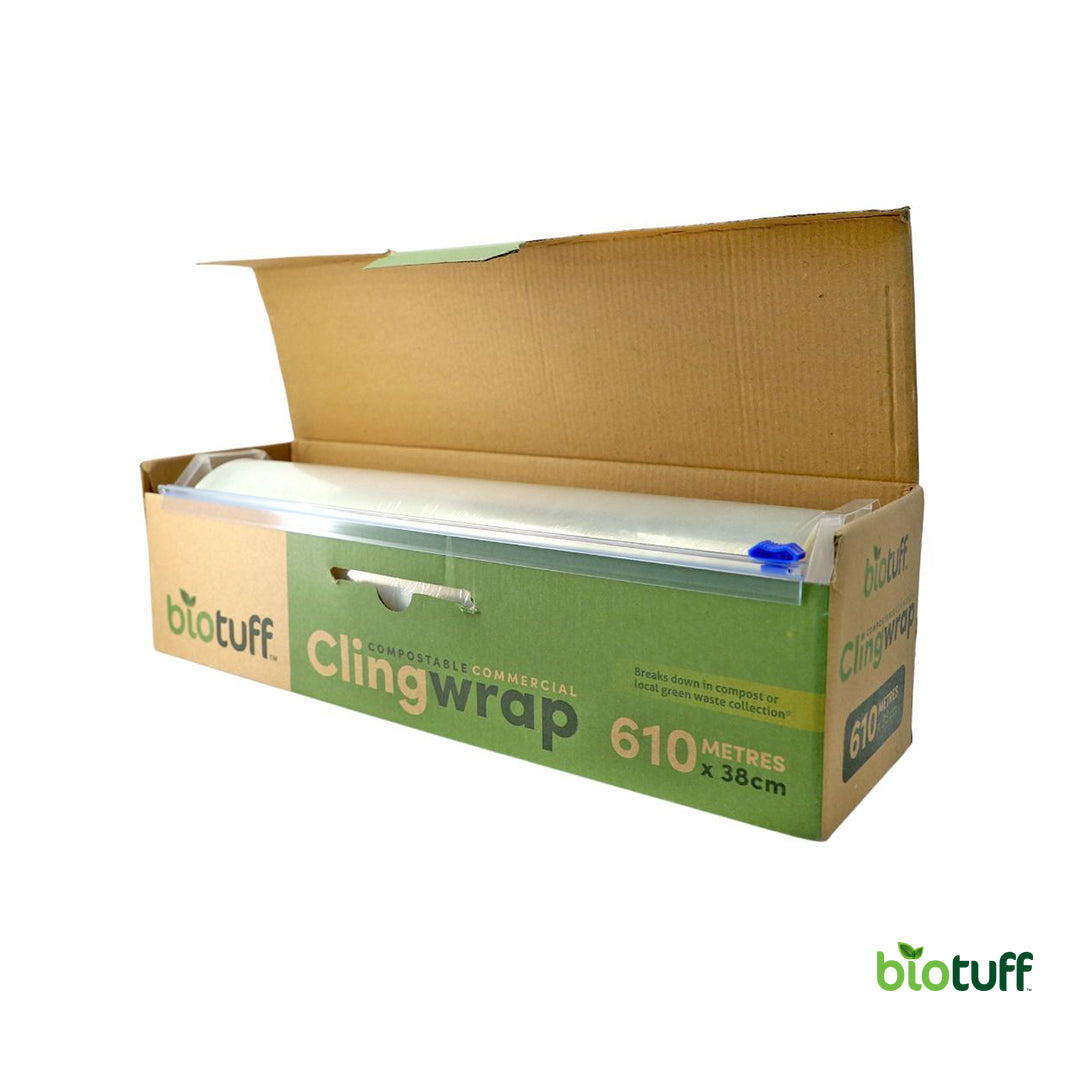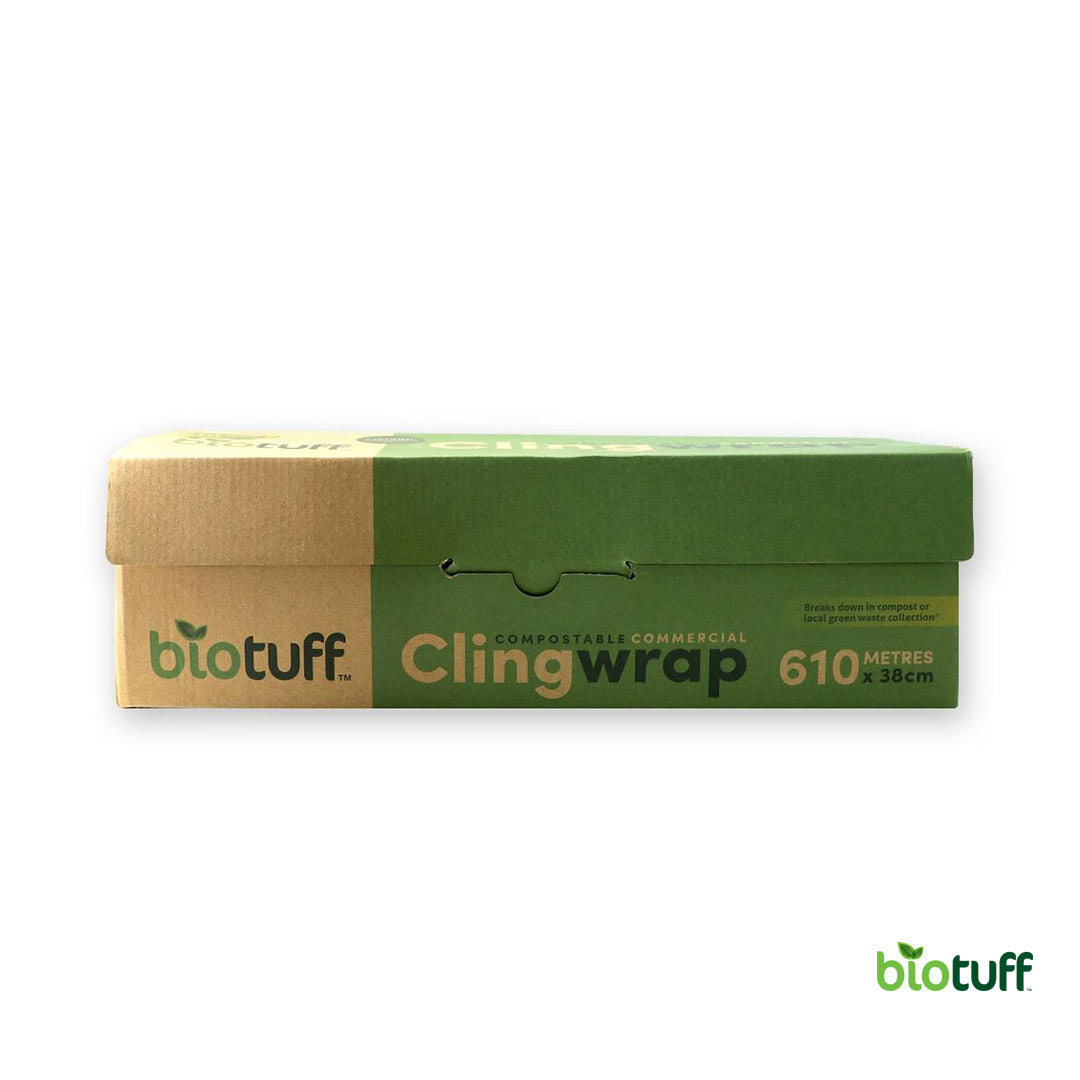 Product Details
Shipping & Delivery
With a generous length of 610 meters and a width of 38cm, this cling wrap provides excellent coverage and convenience. Each carton contains 2 units, allowing you to easily stock up and meet your business needs.
Our Industrial Cling Wrap 610m (length) x 38cm (width) – Carton is practical and environmentally friendly. It is made from renewable resources and plant-based thermoplastic corn starch resins, ensuring a sustainable choice for your packaging requirements.
Rest assured, the Biotuff Industrial Cling Wrap 610m (length) x 38cm (width) – Carton complies with the strict standards set by the US FDA and EU for food contact, guaranteeing its safety when used with food products. Whether you own a hospitality establishment, deli, bakery, butcher shop, or greengrocer, our cling wrap is the perfect solution for preserving the freshness and quality of your goods. It's also ideal for family lunches, keeping your food delicious and well-protected.
Our transparent cling wrap offers excellent visibility and reliable performance, measuring 610 meters in length and with a thickness gauge of 13um. The carton includes a convenient guillotine cutter, allowing you to effortlessly cut the cling wrap to your desired length, saving you time and effort.
We take pride in our commitment to sustainability, which is why our Industrial Cling Wrap 610m (length) x 38cm (width) – Carton is certified biodegradable and compostable according to stringent standards such as AS4736, AS5810, ISO16929, ISO14855, and Biodegradable Products Institute (BPI). By choosing our cling wrap, you actively contribute to reducing landfill waste and carbon emissions, helping to create a greener and more sustainable future.
Our cling wrap also offers superior puncture, tear, and heat resistance. It ensures reliable protection for your fruits, vegetables, meat, fish, and other fresh produce, extending their shelf life and preserving quality. Our cling wrap provides peace of mind during transportation and storage with its impact toughness and leak-proof design.
The breathable nature of our cling wrap effectively controls odours and dissipates moisture, keeping your food items fresh and flavourful. When it's time to dispose of the cling wrap, you can do so confidently, knowing it can be composted in aerobic, industrial composting facilities. This eco-friendly disposal option supports a circular waste management system and reduces environmental impact.
Our cling wrap is GMO-free and has undergone independent verification to ensure its high quality and reliability. It fully complies with Australian Standards AS4736, BPI, and AS5810 for home composting, meeting the strictest sustainability criteria.
Whether you're a greengrocer or deli owner or require reliable cling wrap for your home, our product offers a sustainable and eco-friendly solution. With its convenience, durability, and environmental benefits, our industrial cling wrap is the perfect choice for all your packaging needs.
Delivery fees and times vary for different products and are calculated based on the size and weight of the order and its destination. The delivery price for each order will be displayed during the checkout process, prior to payment and order confirmation, and included in the total price of your order. Changes made to the delivery address or delivery time after placing an order may incur additional charges, which we reserve the right to request to add to your original delivery charge. Delivery estimates calculated at Checkout are based on delivery to the front door of the ground floor. Approval for requests to have items delivered past this point be requested prior to an order being placed. This is a request and cannot be guaranteed. The request is based on courier availability and payment of this service.