SKU:BTF-REUSE-NWB-1
98 in stock
Regular price
Sale price
A$3.50
Unit price
per
Sale
Out of stock
View full details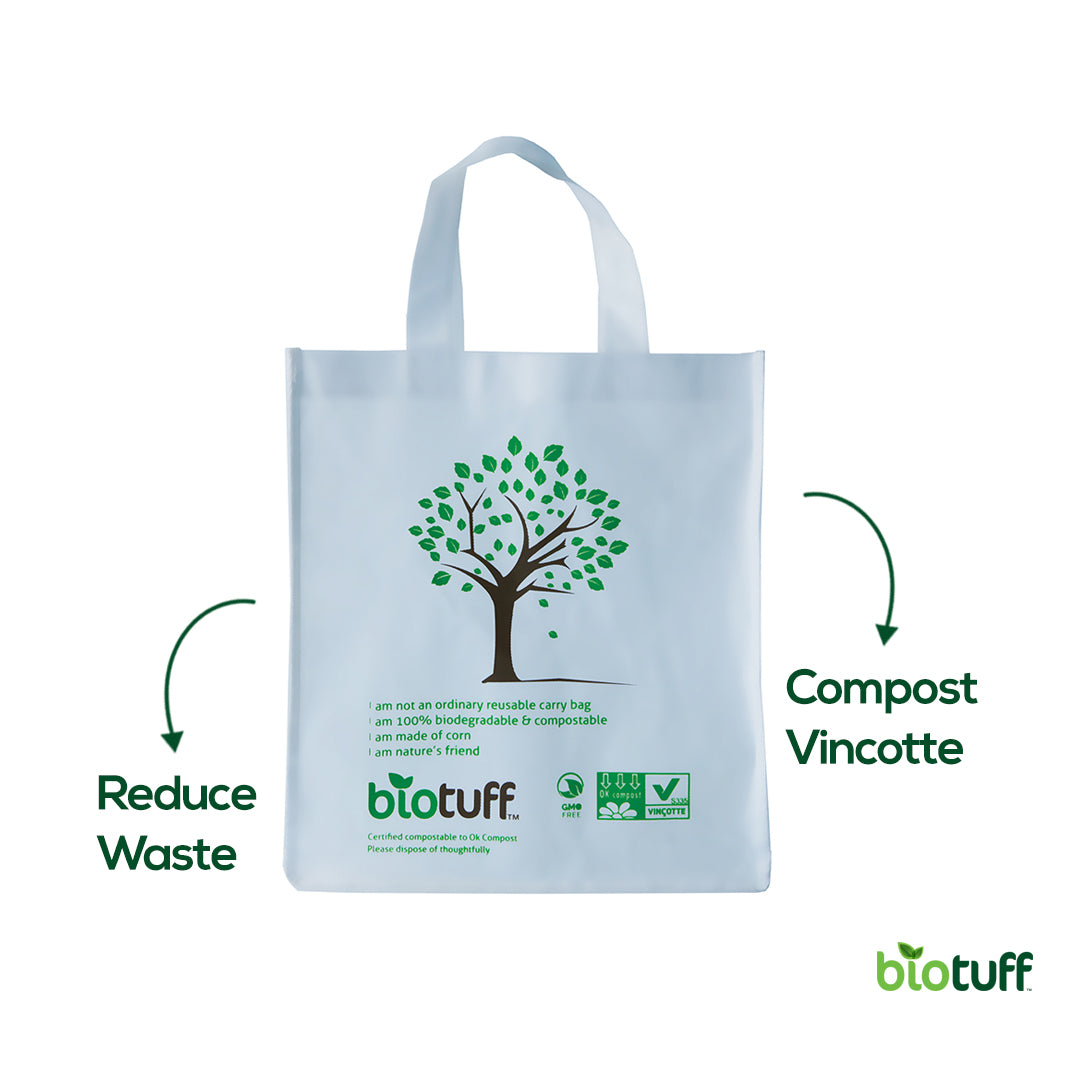 Product Details
Shipping & Delivery
Introducing the Biodegradable and Compostable Non-woven Tote Bags: A Sustainable Solution for Non-Toxic Reusable Shopping.
Reusable bags still pose a big problem, with most ending up in landfill after their lifetime. However, with the Biotuff Non-woven tote bag, you can transform your reusable bag into golden soil. Made from sustainable and renewable corn starch bio-plastic polymer resin, our bags are the strongest Biobase Non-Woven Tote Bags on the market!
Our biodegradable and compostable Non-woven Tote Bags offer a sustainable alternative for non-toxic reusable shopping. These bags are 100% compostable and biodegradable, providing an eco-friendly option to reduce waste.
Certified as compostable by Ok Compost Vincotte, these bags meet international standards for compostability. They comply with Australian Standards AS4736 BPI and AS5810 Home compost, further solidifying their environmental credibility.
Made from a sustainable and renewable corn starch bio-plastic polymer resin, these bags are designed to be strong and durable. Their 80gsm material boasts superior strength, making them the most robust Biobase Non-Woven Bags available in the market.
In addition to their compostability and strength, these bags are GMO-free, ensuring that they align with your sustainable and health-conscious choices.
Choose the Biodegradable and Compostable Non-woven Tote Bags as your sustainable and non-toxic reusable shopping solution. Embrace environmentally friendly practices and make a positive impact on the planet.
Delivery fees and times vary for different products and are calculated based on the size and weight of the order and its destination. The delivery price for each order will be displayed during the checkout process, prior to payment and order confirmation, and included in the total price of your order. Changes made to the delivery address or delivery time after placing an order may incur additional charges, which we reserve the right to request to add to your original delivery charge. Delivery estimates calculated at Checkout are based on delivery to the front door of the ground floor. Approval for requests to have items delivered past this point be requested prior to an order being placed. This is a request and cannot be guaranteed. The request is based on courier availability and payment of this service.