SKU:BTF-LG-200B-C20
1000 in stock
Regular price
Sale price
A$400.00
Unit price
per
Sale
Out of stock
View full details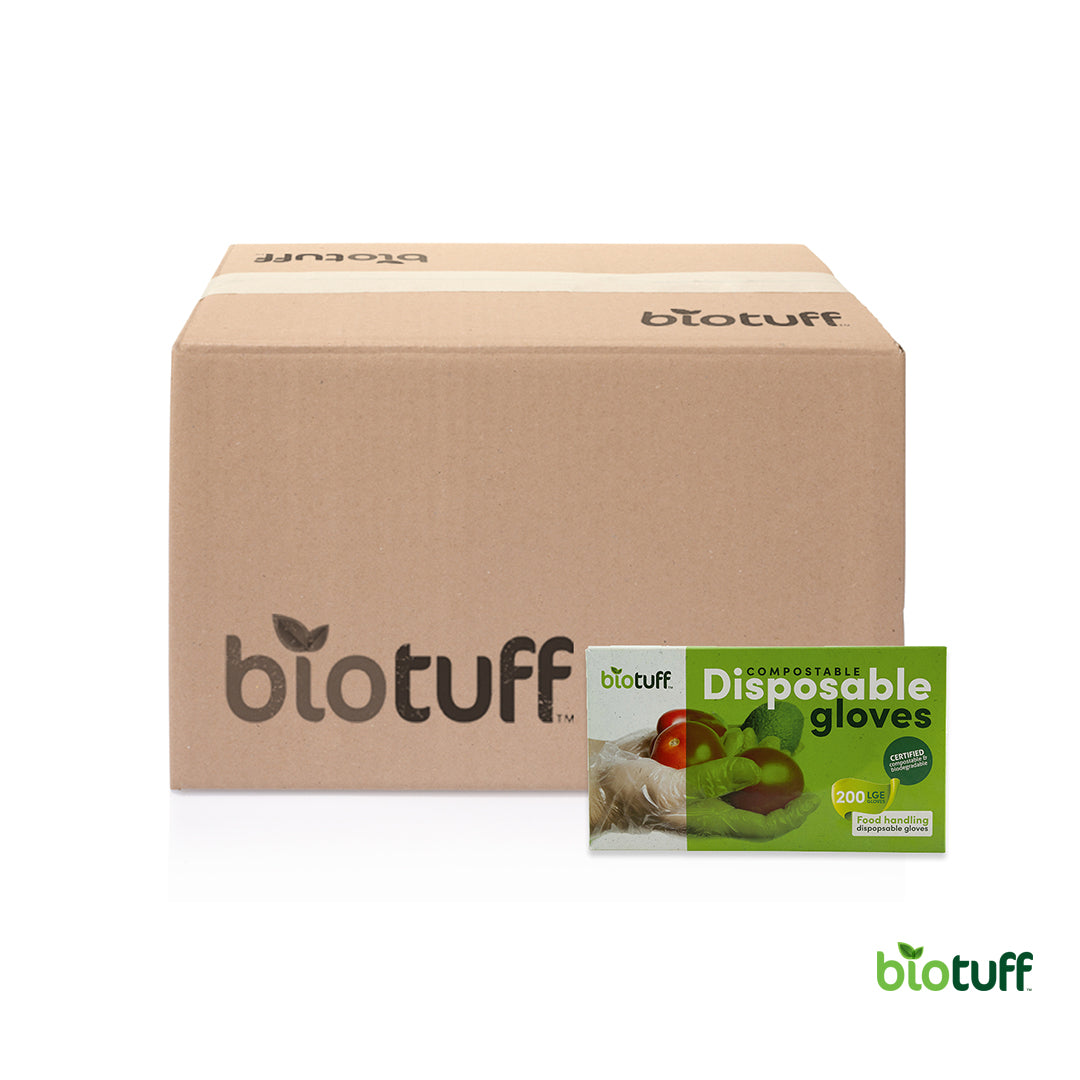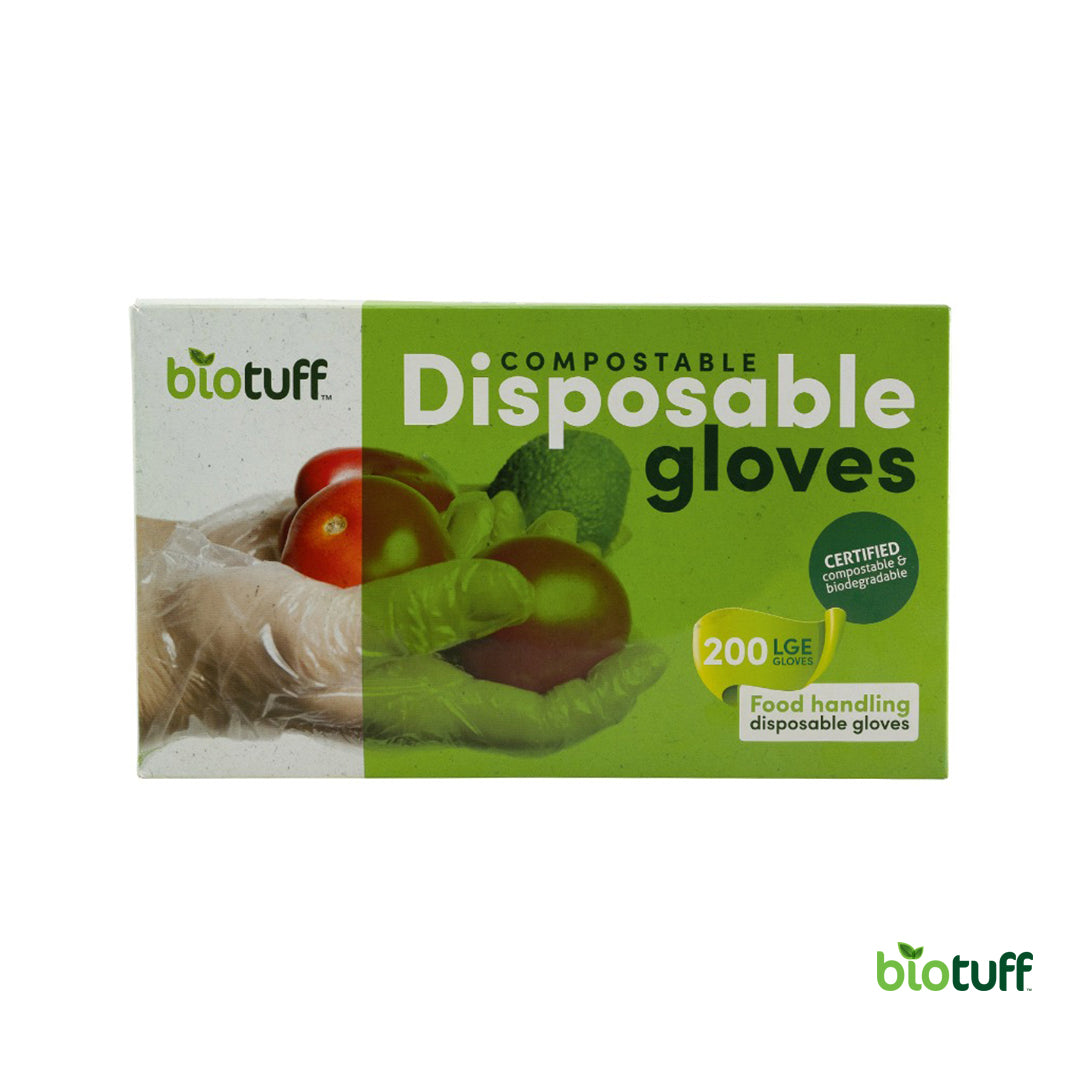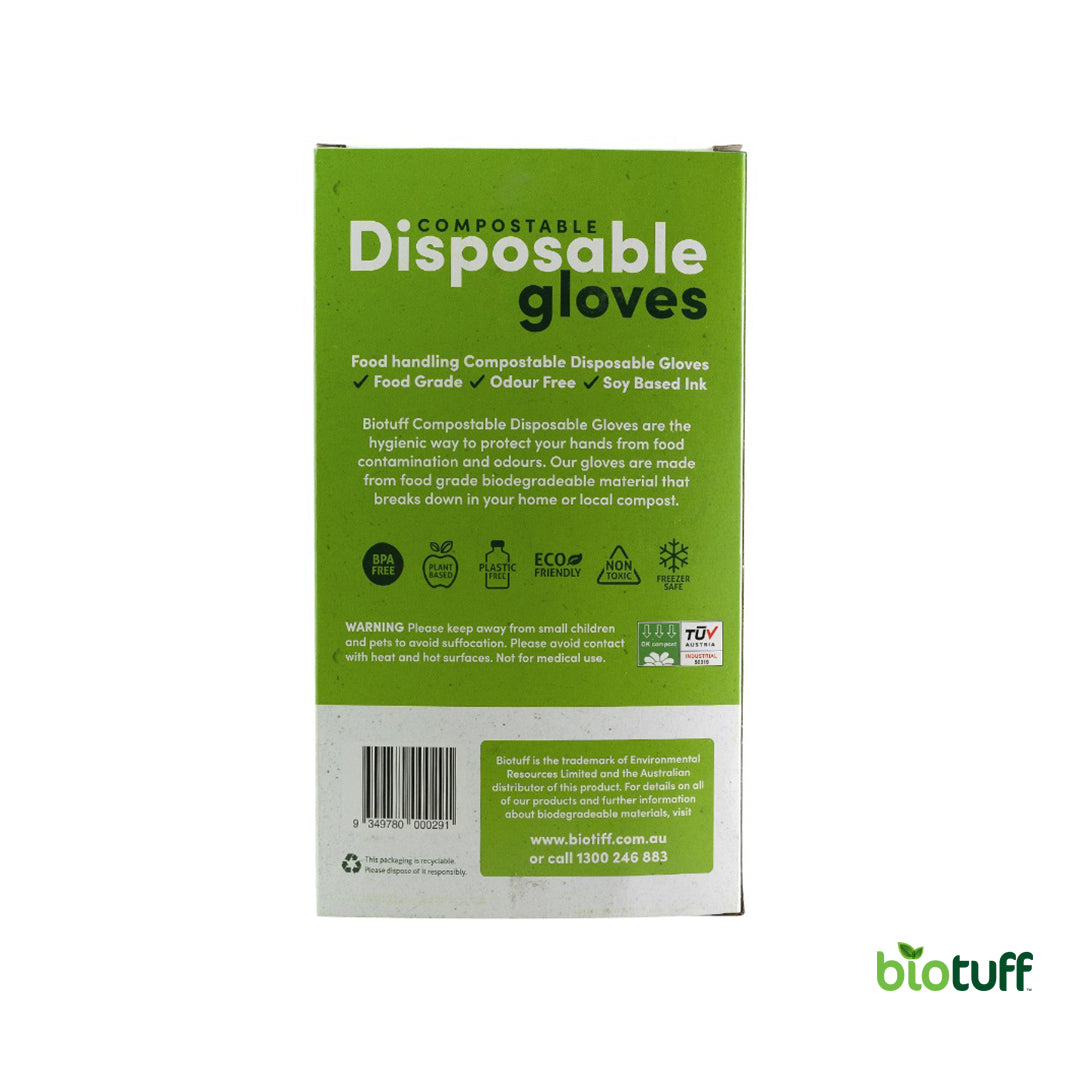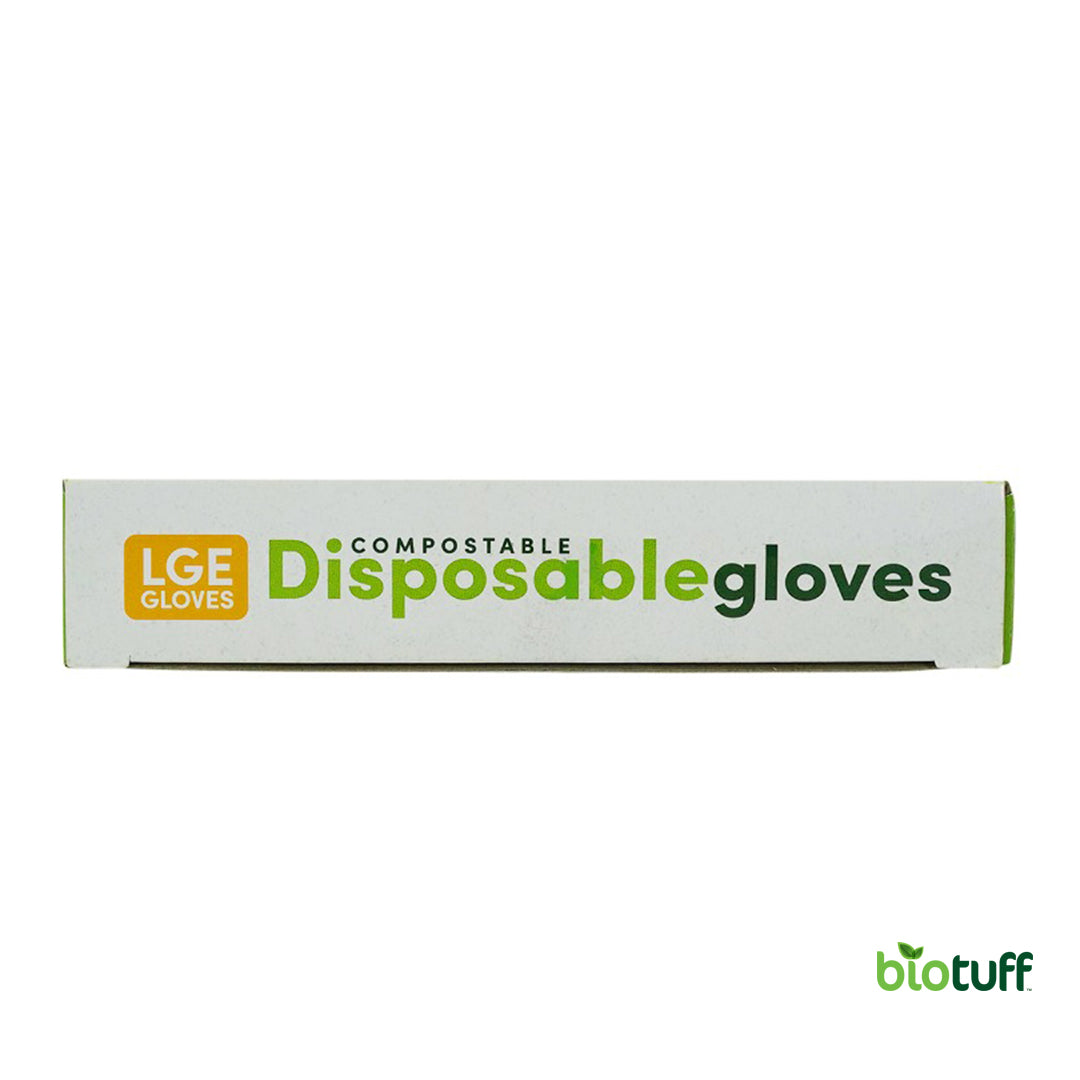 Product Details
Shipping & Delivery
Welcome to Biotuff, your premier destination for sustainable and eco-friendly solutions. Explore the incredible world of Biotuff Compostable Disposable Gloves – Large - Carton, the ultimate choice for environmentally conscious individuals. These gloves are meticulously designed to deliver exceptional performance while minimising the impact on our precious environment. Perfectly suited for both commercial and home use, they are a game-changer in sustainable hand protection.
Certified as biodegradable and compostable, our Biotuff Compostable Disposable Gloves – Large - Carton meets the stringent standards set by Australian and European authorities, including AS4736, AS5810, ISO16929, and ISO14855. They are also proudly endorsed by the prestigious Biodegradable Products Institute (BPI). By choosing these gloves, you actively contribute to reducing landfill waste and carbon emissions, paving the way for a greener, healthier future.
Crafted with durability in mind, our gloves offer superior puncture, tear, and heat resistance, ensuring reliable protection and long-lasting performance during a wide range of tasks. The impact toughness and leak-proof design provide peace of mind whether you're engaged in food handling, hygiene practices, or any other applications that require utmost care.
One exceptional feature of Biotuff Compostable Disposable Gloves – Large - Carton is their exceptional breathability, effectively controlling odours and moisture. This unique characteristic enhances comfort and promotes fresh, hygienic hands throughout your activities, ensuring a pleasant experience.
When it's time to dispose of these gloves, rest assured that they can be composted at home or in aerobic, industrial composting facilities. This eco-friendly disposal option allows seamless integration into a circular waste management system, reducing environmental impact and promoting sustainability.
The Biotuff Compostable Disposable Gloves – Large - Carton is GMO-free, aligning perfectly with your natural and sustainable living commitment. They have undergone rigorous independent verification to ensure unparalleled quality and reliability, giving you the utmost confidence in their performance.
Whether engaged in commercial activities or seeking reliable hygiene practices at home, Biotuff Compostable Disposable Gloves – Large - Carton offers the responsible choice you need. Their larger size provides a comfortable fit, accommodating a wide range of users while ensuring a reliable and secure grip.
Join the movement towards a greener future with Biotuff Compostable Disposable Gloves – Large - Carton. Embrace their superior performance, sustainability, and versatility, knowing that your choices make a positive impact on the environment. Elevate your daily practices with the responsible option and choose Biotuff for a better tomorrow. Experience the difference today.
Delivery fees and times vary for different products and are calculated based on the size and weight of the order and its destination. The delivery price for each order will be displayed during the checkout process, prior to payment and order confirmation, and included in the total price of your order. Changes made to the delivery address or delivery time after placing an order may incur additional charges, which we reserve the right to request to add to your original delivery charge. Delivery estimates calculated at Checkout are based on delivery to the front door of the ground floor. Approval for requests to have items delivered past this point be requested prior to an order being placed. This is a request and cannot be guaranteed. The request is based on courier availability and payment of this service.