SKU:BTF-RPDPL-1
1000 in stock
Regular price
Sale price
A$135.00
Unit price
per
Sale
Out of stock
View full details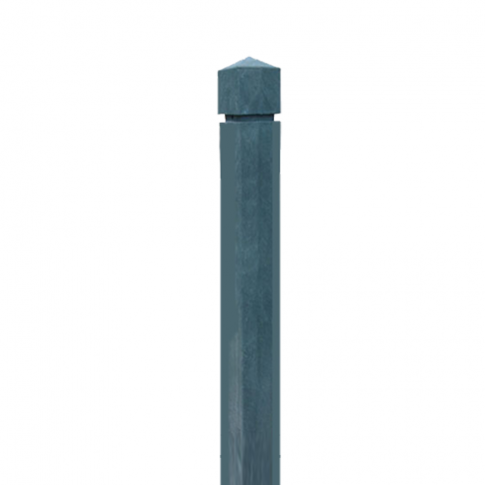 Product Details
Shipping & Delivery
In today's environmentally conscious world, councils in Australia must prioritise eco-friendly dog waste collection. That's where the Biotuff range of compostable Council Dog Waste Rolls, Dog Waste Dispensers, and Council Dog Waste Dispenser Recyclable Pole comes in. 
Designed with sustainability in mind, the post is made from recycled plastic, reflecting your council's commitment to reducing waste and promoting a greener future. The green colour of the post seamlessly blends into the natural surroundings of parks and public spaces, ensuring an aesthetically pleasing appearance.
The Biotuff Council Dog Waste Dispenser is specially designed for use with the Council Dog Waste Dispenser Recyclable Pole and accommodates both the Biotuff Multi-Purpose Waste Roll and the Biotuff Council Dog Waste Roll. Its sturdy construction ensures durability and longevity, even in high-traffic areas.
By implementing the Biotuff range of eco-friendly dispensers and bags alongside its accompanying recycled plastic post, your council actively contributes to the planet-friendly dog waste collection. Encouraging responsible disposal of dog waste enhances the cleanliness and hygiene of public spaces and helps protect the environment from potential pollution.
Make a positive impact on your community by choosing the Biotuff Council Dog Waste Dispenser Recyclable Pole. Together, we can work towards a more sustainable future. Contact the friendly, eco-conscious team at Biotuff to learn more about this solution for dog waste collection in councils.
Delivery fees and times vary for different products and are calculated based on the size and weight of the order and its destination. The delivery price for each order will be displayed during the checkout process, prior to payment and order confirmation, and included in the total price of your order. Changes made to the delivery address or delivery time after placing an order may incur additional charges, which we reserve the right to request to add to your original delivery charge. Delivery estimates calculated at Checkout are based on delivery to the front door of the ground floor. Approval for requests to have items delivered past this point be requested prior to an order being placed. This is a request and cannot be guaranteed. The request is based on courier availability and payment of this service.