SKU:BTF-CDWB-R225-C900-1
994 in stock
Regular price
Sale price
A$98.00
Unit price
per
Sale
Out of stock
View full details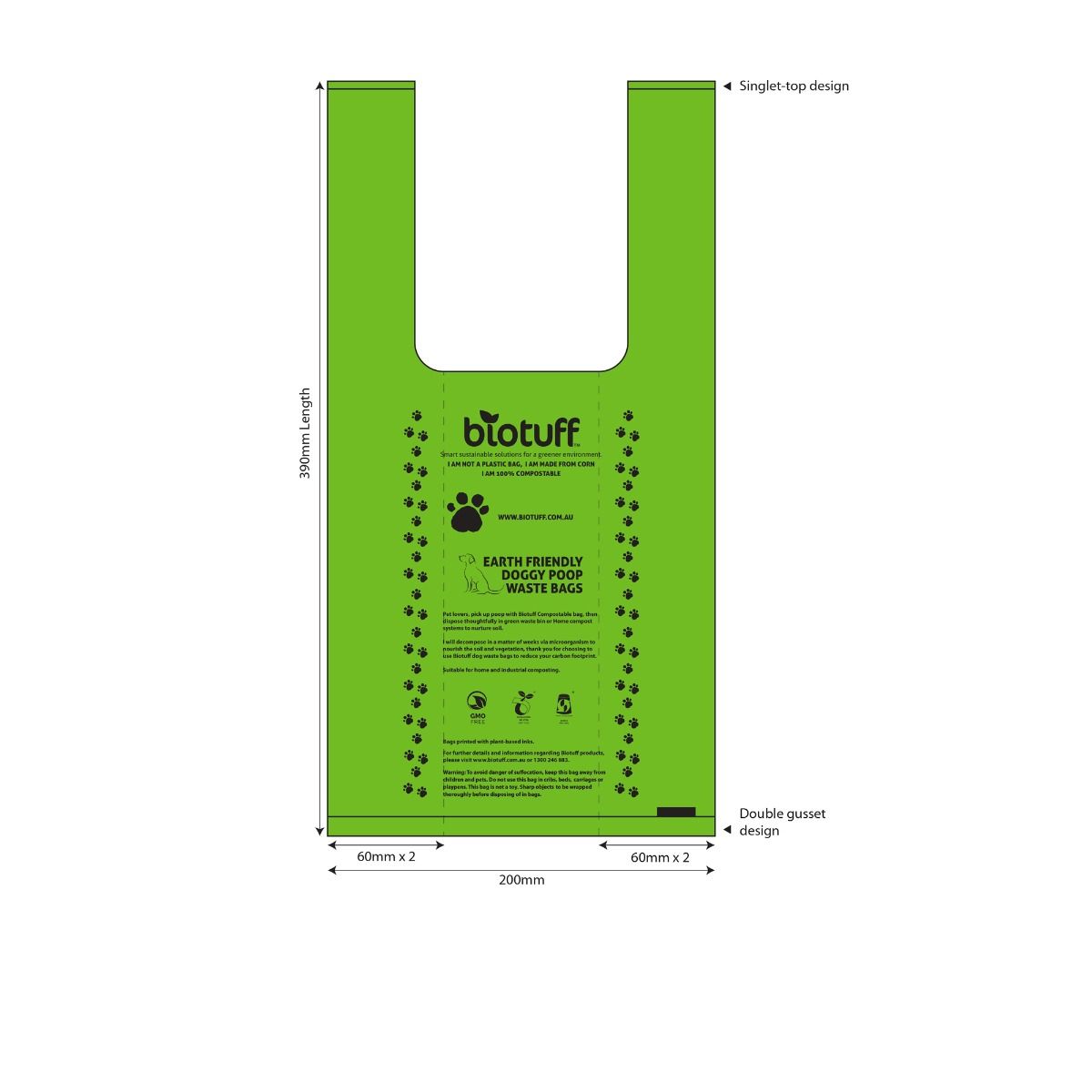 Product Details
Shipping & Delivery
Leading the Way in Sustainable Waste Management - Biotuff Council Dog Waste Roll (225 Bags) - Carton
 
Welcome to the Biotuff range of compostable Council Dog Waste Roll (225 bags) - Carton, tailor-made for environmentally conscious Australian councils. These bags provide the ideal solution for responsible waste disposal within your community. Crafted from compostable materials, they meet the stringent standards for biodegradability and compostability set by Australia and Europe. Lead the way with your sustainable efforts with Biotuff Council Dog Waste Bags.
 
By choosing the Biotuff compostable Council Dog Waste Roll (225 Bags), you actively contribute to reducing plastic while helping foster an eco-friendly future in your district. Embrace sustainable pet ownership and positively impact the environment with our environmentally friendly Council Dog Waste Roll (225 Bags) in a handy carton. These bags boast exceptional features, including tear, puncture, and heat resistance, while retaining their toughness and a leak-proof design.
 
The Council Dog Waste Roll (225 Bags) – Carton is built to last, ensuring durability and longevity. Its breathable nature effectively controls odours and moisture while maintaining its fresh and hygienic appeal. These bags have also been independently verified to meet the rigorous Australian Standards AS4736, BPI, and AS5810 for home composting.
 
Choose the Biotuff compostable Council Dog Waste Roll (225 Bags) – Carton as your eco-friendly alternative and align with your commitment to sustainability within your local council. Let's create a planet-friendly community for our beloved pets and the environment. Experience the convenience of our carton size for easy handling and efficient waste management. Contact us today to make a positive change in waste management practices.

Delivery fees and times vary for different products and are calculated based on the size and weight of the order and its destination. The delivery price for each order will be displayed during the checkout process, prior to payment and order confirmation, and included in the total price of your order. Changes made to the delivery address or delivery time after placing an order may incur additional charges, which we reserve the right to request to add to your original delivery charge. Delivery estimates calculated at Checkout are based on delivery to the front door of the ground floor. Approval for requests to have items delivered past this point be requested prior to an order being placed. This is a request and cannot be guaranteed. The request is based on courier availability and payment of this service.